Equality, Diversity & Inclusion
People First
From day one, you'll feel accepted and valued at Team NPT. No matter who you are, where you come from or what you believe in, we want you to bring your whole self to work.
We need to ensure our workforce is reflective of the communities we serve, so diversity, equality and inclusion is something we take very seriously in order to provide the best services for our residents.
We welcome applications from all people no matter what their background, identity or life experiences and we have a genuine commitment to equality of opportunity for everyone.
Join us and you'll find an atmosphere that encourages you to be yourself, voice your opinions and influence decisions by bringing your unique perspective to work.
More about Equality, Diversity and Inclusion at Team NPT
A 'Disability Confident' employer
We're committed to removing barriers to work for people who have disabilities and are proud to have Disability Confident Employer status. We operate a guaranteed interview scheme which means that candidates who are disabled and meet the essential criteria stated on the person specification must be invited for interview, regardless of the nature of their disability.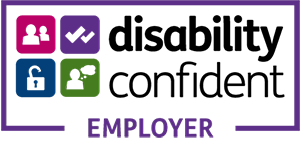 Zero-tolerance policy to Racism
Neath Port Talbot Council is committed to promoting racial harmony and equality within the workplace and our communities. We welcome the ethnic diversity in communities and cultures in the county. By committing to zero-tolerance to racism in Wales, we take a stand against all forms of racism, and promote a more inclusive and equal workplace and society that gives every individual, regardless of race, religion or ethnic heritage, the right to feel safe, valued and included.
You can also view Neath Port Talbot's Zero Racism Wales - Statement of Intent
We're committed to gender equality and inclusion here at Team NPT. We are a Chwarae Teg FairPlay Employer with a clear Gender Equality Action Plan. We have been awarded the Silver Award for Gender Diversity by Chwarae Teg in recognition of our commitment to making a difference to the recruitment, retention and progression of women in the workplace.

Armed Forces Veterans
Guaranteed Interview Scheme for Veterans of the Armed Forces.
In order to qualify for a guaranteed interview, the candidate must:
meet all the essential criteria for the post; and
be currently serving in the armed forces and within 12 weeks of the discharge date; or
have the armed forces as the last long term employer, with no more than 3 years lapsed since the discharge date.
Promoting health and wellbeing
We're working hard to create a culture where we look after ourselves and each other. A place where you can be yourself and feel accepted, no matter what you're going through.
We've taken the Time to Change Wales Employer Pledge to end stigma and discrimination faced by people with mental health problems. We have a staff Health & Wellbeing Group, and we also offer a range of training courses and a staff portal with access to help and resources for health and wellbeing.
We became the first local authority in Wales to implement a 'Safe Leave' policy for staff who are affected by any form of Domestic Abuse, allowing them the opportunity to access support services, legal advice, alternative housing or medical help in a safe, planned way.
What we offer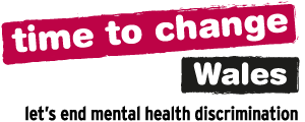 Helping people into work
We offer opportunities to help a range of people into employment. From work placement and apprenticeship schemes for young people not in employment, education or training (NEETs) to guaranteed interview schemes for veterans who may be struggling with the transition to civilian life, we have entry to work routes to support everyone.
Entries to work
Supporting flexible working
Our flexible working policy can help people return to work, reduce the gender pay gap, help people with fluctuating health conditions stay in work and help carers balance their work and caring responsibilities. We have a range of options from flexitime and job shares to reduced hours and career breaks.
What we offer at NPT
Life-long learners
We're committed to building an organisation which enables every one of us to be the best we can be. Learning and development is part of everything we do, enabling you to flourish in your career with a range of inspirational and diverse learning opportunities. Our Training & Development Department works with a range of partners such as NHS Learning@Wales and Highfield Qualifications to offer a range of inclusive training opportunities to all staff, including those who are not office based.